Show your videos in Google Videos
Enhance the experience of sharing posts with videos on Facebook, Twitter and Pinterest
Make videos responsive through enabling fitvids.js.
Want to make sure your videos appear in Google Videos search results? Want your videos to be found by search engines like Google? The Video SEO Plugin takes care of this!
Example of a video search result
Let's look at an example! If you search for e.g. [Yoast] in Google Videos, you'll find this result from yoast.com: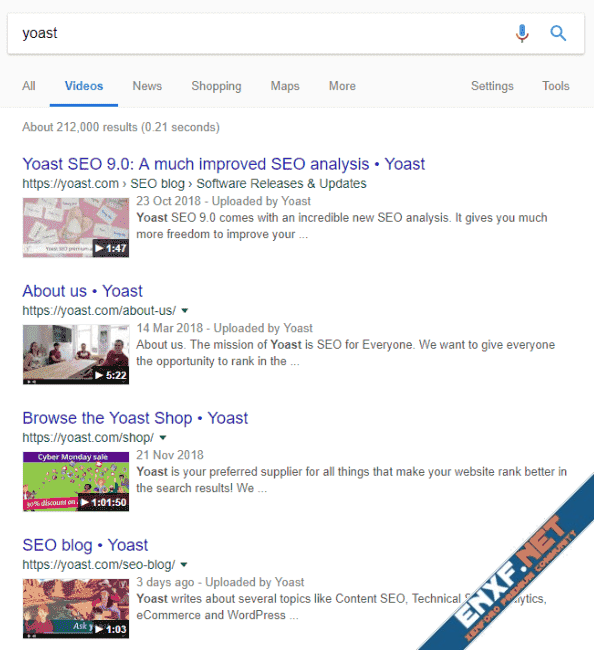 Google Video results for "Yoast"
See how cool that is? And it's very easy too! If you use our plugin, the only thing you have to do is embed the video. After that, you add meta descriptions and good titles to your videos and choose the right tags and categories. That's all!