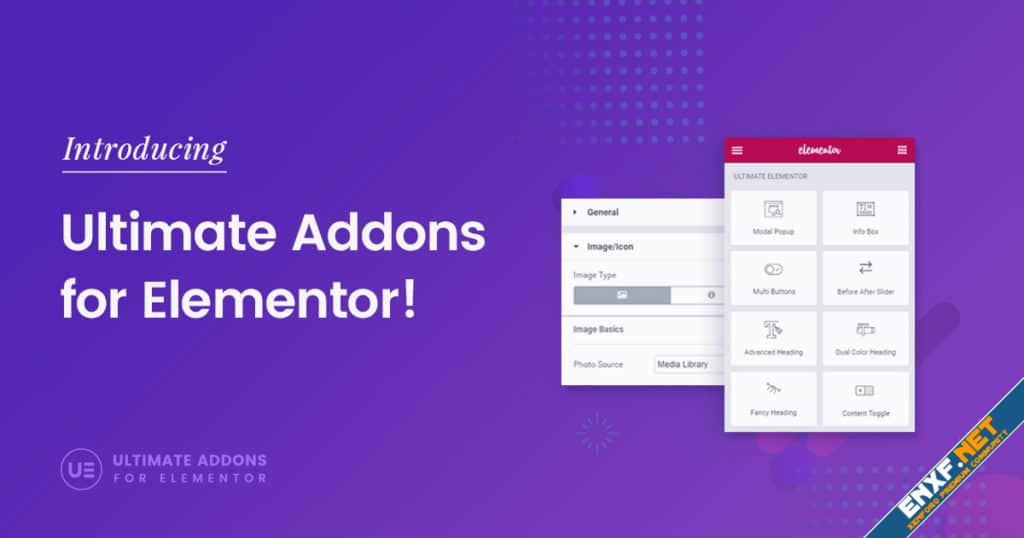 Today, I am really excited to introduce Ultimate Addons for Elementor ?
Now, you don't need to waste your time looking for Elementor extension that's well coded, flexible and supported. After the huge success and love from 100,000+ Beaver Builder and Visual Composer users, Ultimate Addons is finally available for Elementor users as well!
If you've used any of our products before, you already know we put a lot of thoughts and efforts in them. We give our best to make sure they are
innovative, flexible, powerful, and lightweight
on your server resources. Ultimate Addons for Elementor is not different at all.
What's in Ultimate Addons for Elementor?
In this first version, we're introducing eight amazing Elementor widgets as below:
CONTENT TOGGLE: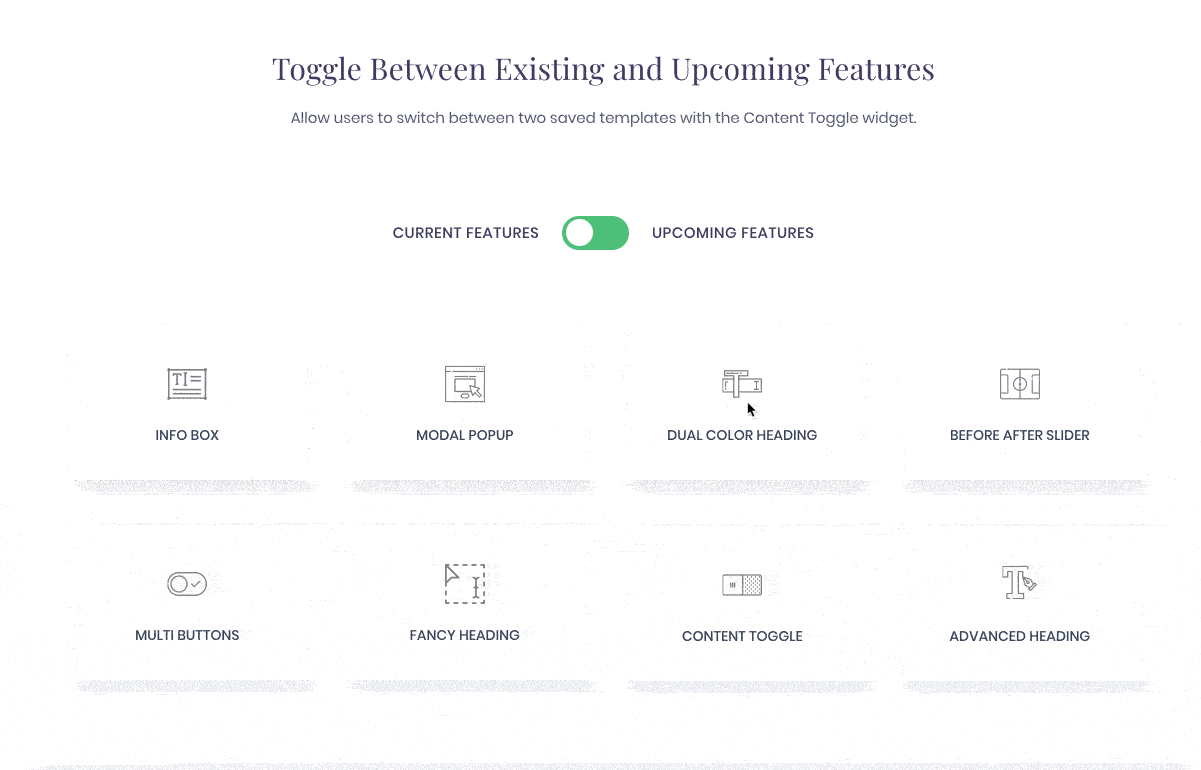 One of the frequent questions we always get in our Facebook group is how to create a toggle switch that's seen on Astra's website. Well Elementor users – we now have a drag & drop widget for you. This widget is very powerful as you can
select any of your saved Elementor template and display it on each toggle mode
.
MODAL POPUP: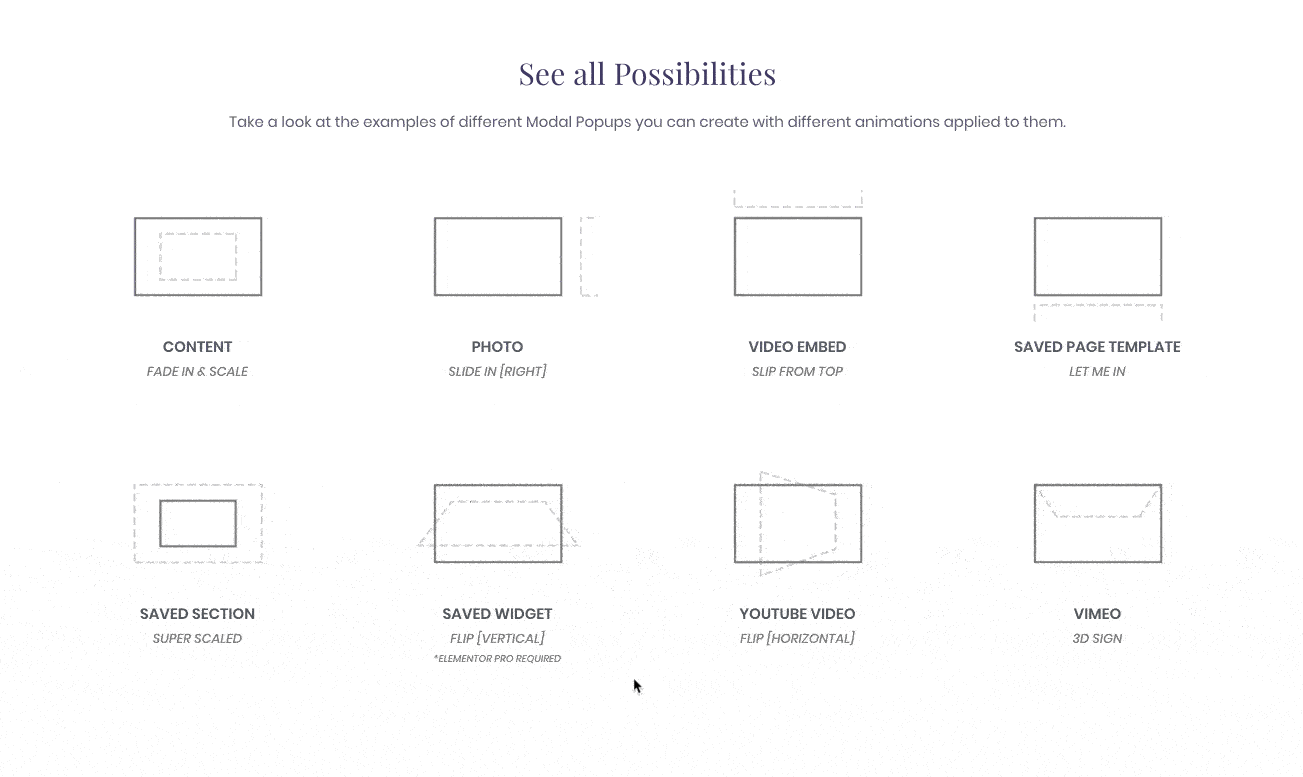 The wait for designing beautiful modal pop-ups right from the Elementor editor is over! Using the widget, you can now design any kind of pop-up and also display it on various conditions such as On
Click, Exit Intent, After Few Seconds
, etc.
This widget is really very handy for your web design projects to display information in the pop-up, or in the lead generation campaigns. If you don't need advanced options such as analytics and A/B testing, this widget can replace expensive pop-up solutions out there like Optin Monster, our own Convert Pro and many others.

The default heading widget in Elementor is great. We have extended it further with separators, icons and many other useful options.
MULTI BUTTONS:

Have you ever felt the need to display more than one buttons in a call to actions? This widget is made to help you design exactly that. Go ahead, level up your call to actions with this handy widget.
BEFORE AFTER SLIDER: