Compatible XF Versions

2.1
Visible Branding

No
Additional Requirements

• XenForo 2.1
• PHP 7 +

Description
This addon allows you to create rules (title + description) and group them into categories (title + icon). These rules are displaying in a fancy and readable way on a new rules help page.
Users can easily share links to specific rules. When entering the rules page by such a link, a linked rule will be highlighted.
You can also import/export rules.
This is an open source addon. Visit
GitHub repository
for source code.
Features
"Rules" help page
All added rules are displaying on a new "Rules" help page (/help/rules) group into categories: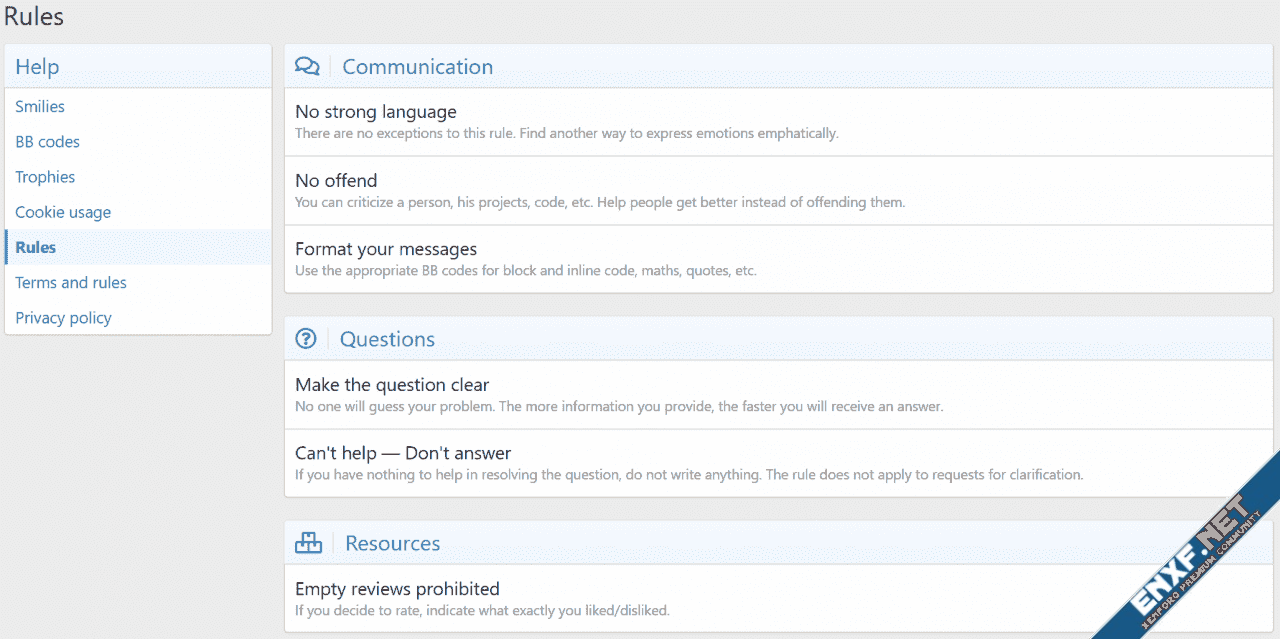 When hovering a rule, users will see a small "link" icon. Clicking on it will copy a link to this rule in clipboard.

When someone opens such a link, the selected rule will be highlighted.

This means you and other users can point the specific rule with one link. No need to write the rule number (for example "See the rule 2.35".
Import/Export system
You can import/export rules. This is useful when you have many communities with similar rules. Just create a rules in one forum, then import them on the rest.
Exporting:

Import results: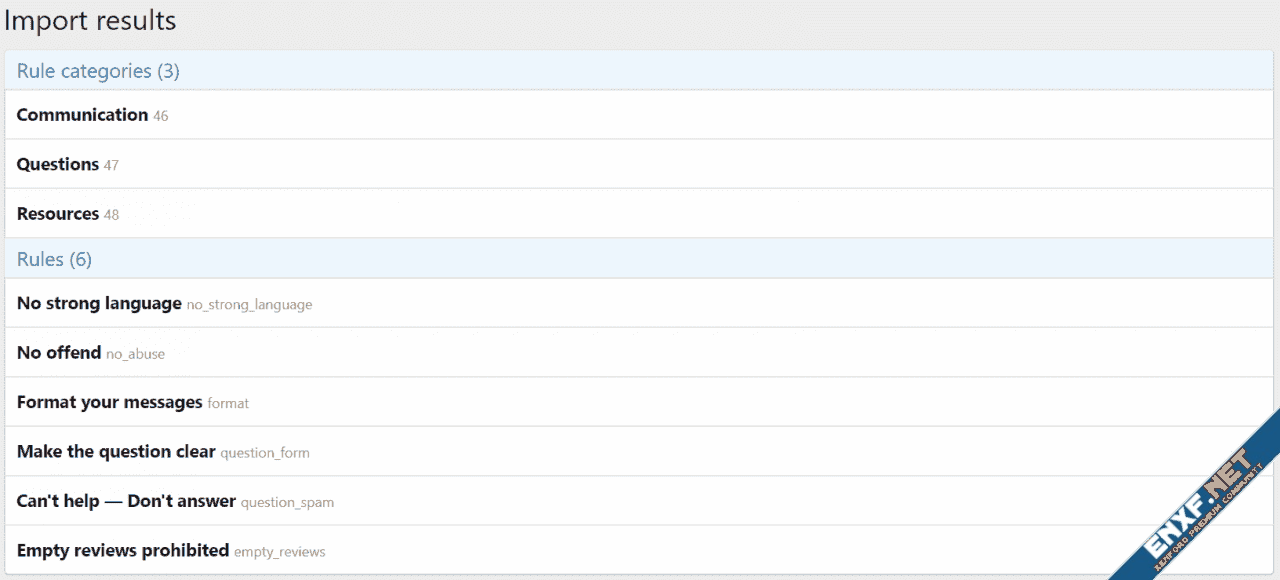 Installation
Just use "Install/upgrade from archive" button on "Addons" page.
OR
:
Download the addon
Upload contents of upload folder to your forum root
In admin control panel go to "Addons" section and install Rules
Uninstallation
Uninstall the addon from ACP
Go to forum root folder and remove js/CMTV/Rules folder.