Compatible XF Versions

1.4, 1.5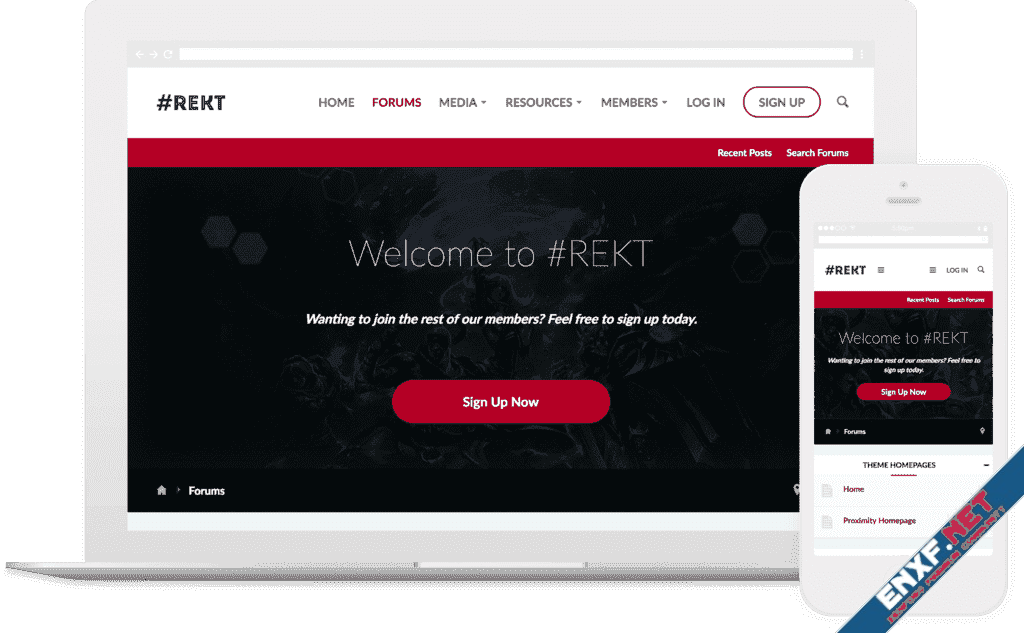 #Rekt is an incredibly unique premium theme for XenForo that uses strong color contrast by default to highlight content. It utilizes a simplified color palette to make changing color schemes as quick as three easy edits. We start with bold colors by default for an edgier, gamer look. But this too can be easily changed for any brand.
We have added a large welcome section to the top of the page, an extended footer, and includes a homepage, all of which are easily customizable. #Rekt uses the robust and powerful UI.X Framework, so it comes with hundreds of additional features.