Compatible XF Versions

1.5
This add-on will enhance your default XenForo Media Gallery sidebar.
* if you will use Font Awesome icons, it is recommended to install this add-on:
[cXF] Font Awesome Switch
, unless you already have them installed by a third party style or add-on.
Features:
adjustable resources sidebar width for mobiles
support for Font Awesome icons for resource sidebar block titles
move sidebar block icons on the right side (independently of forum list gallery view page)
change icon or its color

Some screens:
[cXF] Sidebar Extension for XenForo Media Gallery: Sidebar icons example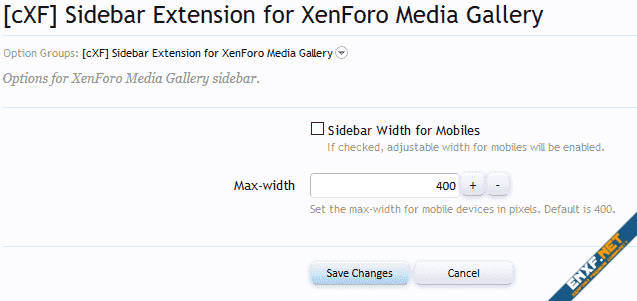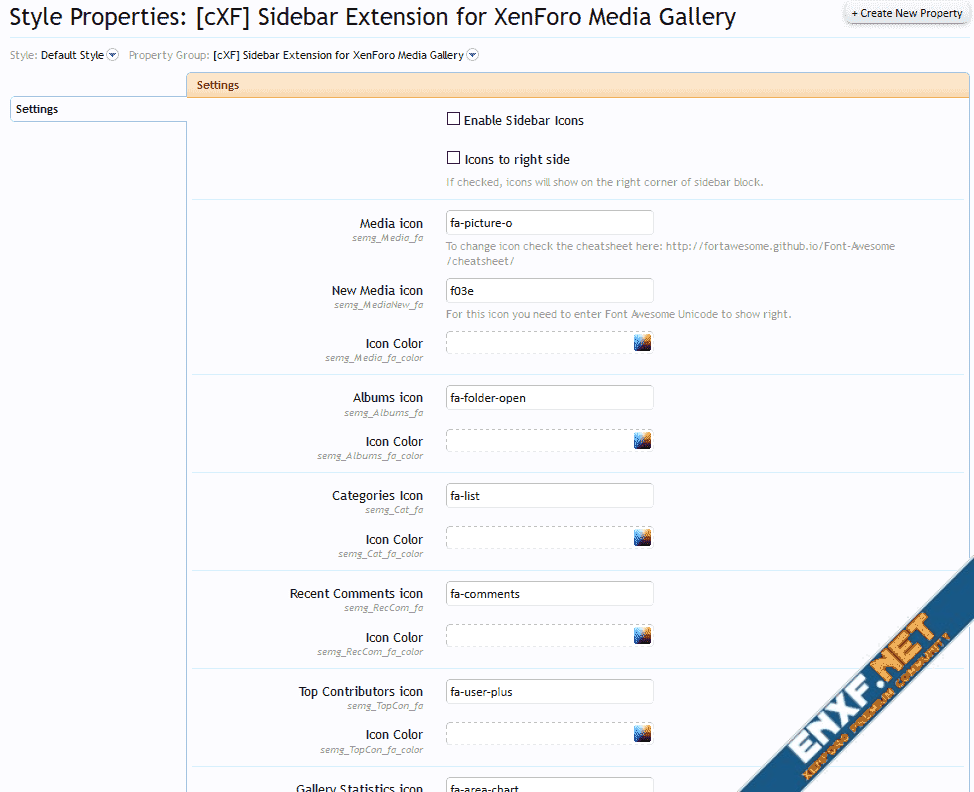 Installation:
Download and unzip it
From your Admin Control Panel, go to the "Install Add-on" page
Upload the xml file and click the Install Add-on button.
Note:
tested on default style and XenForo Media Gallery only
XenForo Media Gallery is required