Compatible XF Versions

2.0, 2.1
Description:
Requires first post to be an introduction thread.
(Example of error message)

(Example of Options page)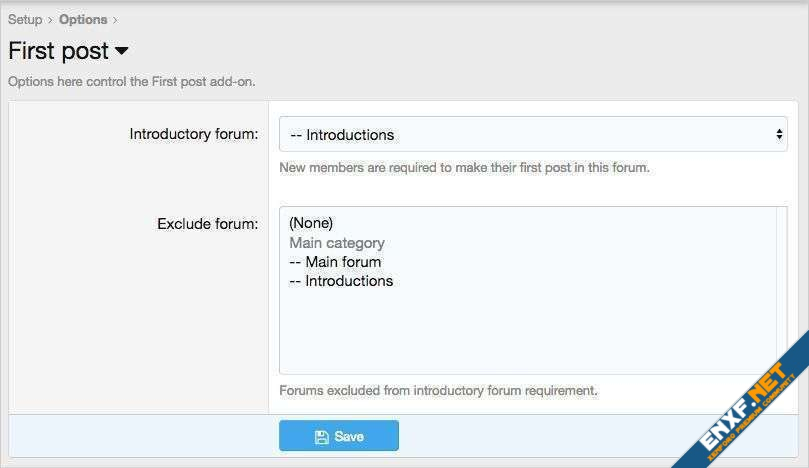 Features:
All phrases start with firstpost_ for your convenience.
Installation:
Download Andy-FirstPost-1.0.zip and unzip it.
Copy the src/addons/Andy/FirstPost directory to your server.
From the Admin Control Panel Install the add-on.
Error message is displayed when:
Replying to an existing thread.
Creating a new thread in other than the Introduction forum.