Compatible XF Versions

2.0, 2.1, 2.2
Description:
Allows exporting contents of a thread.
This add-on will show the entire thread as one page. It's useful should you want to save the thread as a PDF document.
(Example of Export thread link)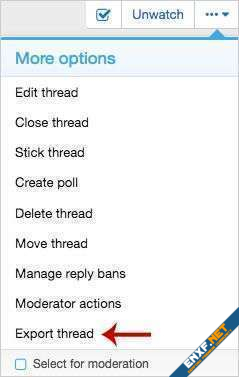 (Example of Export thread)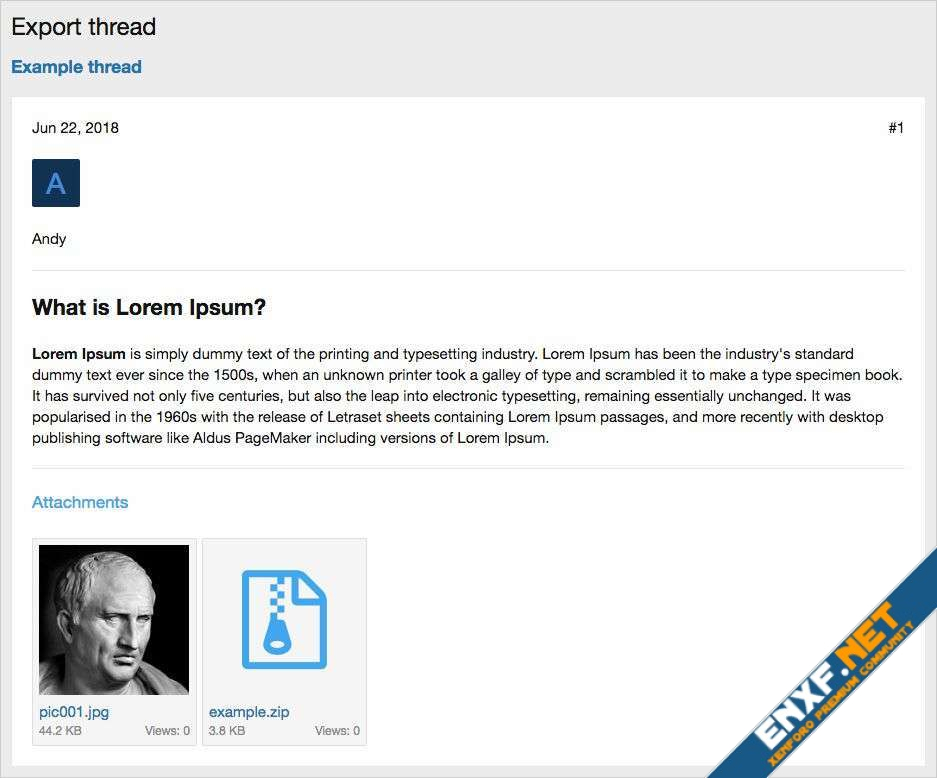 (Example of Options page)

(Example of User group permissions)

Features:
Easily view all posts in a thread in a single page.
All phrases start with exportthread_ for your convenience.
Installation:
Download Andy-ExportThread-1.1.zip and unzip it.
Copy the src/addons/Andy/ExportThread directory to your server.
From the Admin Control Panel Install the add-on.
User group permissions:
Typically you will set the follow two user groups to Yes:
Registered
Unregistered / Unconfirmed
How to use:
Go to the thread you want to export.
Click the Export thread link in the More options menu.
Get the URL of the page and use a free service like https://webpagetopdf.com/ to convert to PDF.